pomegranate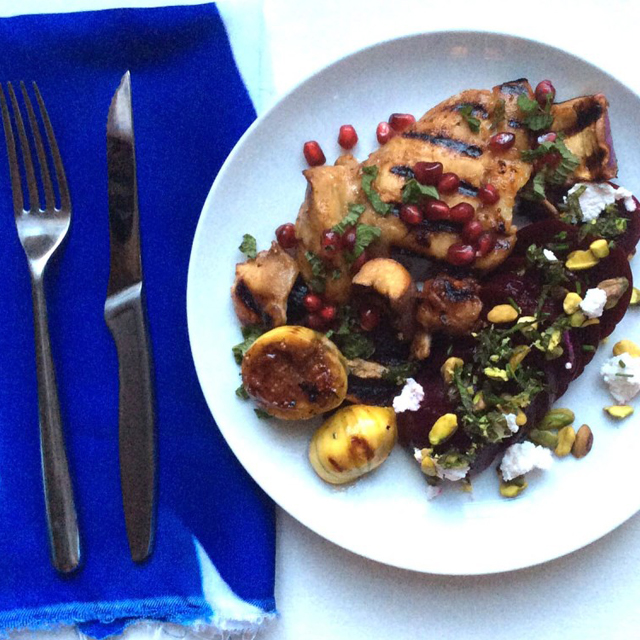 Weekend warriors take on many forms. In my case, I used to reserve the weekends for cooking projects. There will be a batch of Morado Jam in my near future as soon as the first Concord grapes hit the farmer's market. Even if my once prodigious-to-me preserving has taken a bit of a backseat, can we reflect on the idea that cooking during the weekend looks a little bit different from weeknight meals? Perhaps the time is looser and not quite so structured. Maybe you regularly invite friends over for long, leisurely meals sobre mesa. I like that European ideal that the time spent at the table can linger without all of the weekday requirements. Good stuff happens over meals.
Continue Reading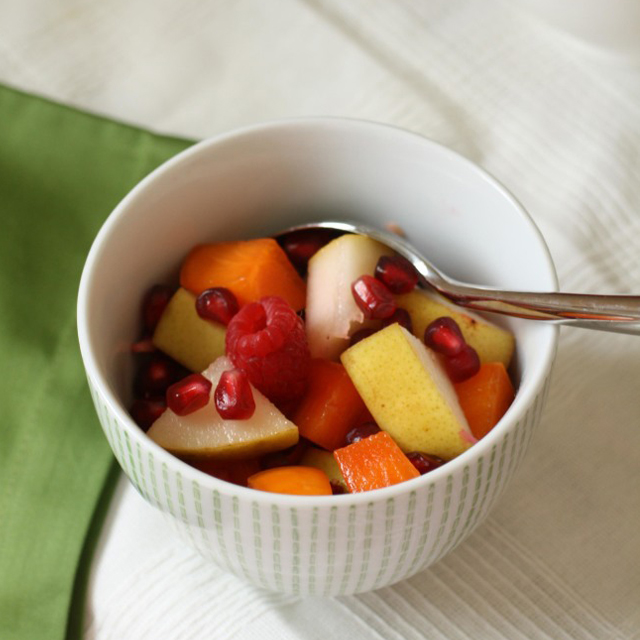 A famous man once said, "Winter is coming" and the evil king disliked that idea so much that he beheaded him. Okay, the man was really a fictional character, and the king really didn't chop off his head just because he made the proclamation about the seasons changing. But, sometimes fictional characters are written to be just as large as life-sized and sometimes the idea of the nip in the air and the requisite need to pull out three layers of clothes can change a person, freezing them from the outside in. If you crave all things roasted, braised or wrapped in blankets this season, you are not alone. This winter fruit salad evokes the brightness of fall flavors to complement said roasted and braised objects of table side affection. In it, you'll find colors to brighten up those early evenings too. Then again, you could whip up a winsome bowl of winter bounty to pass on a new tradition at the Thanksgiving table, though I've been eating scoops of winter fruit salad with plain yogurt for breakfast. So, pop on over to Ideal Magazine for this easy recipe.
Continue Reading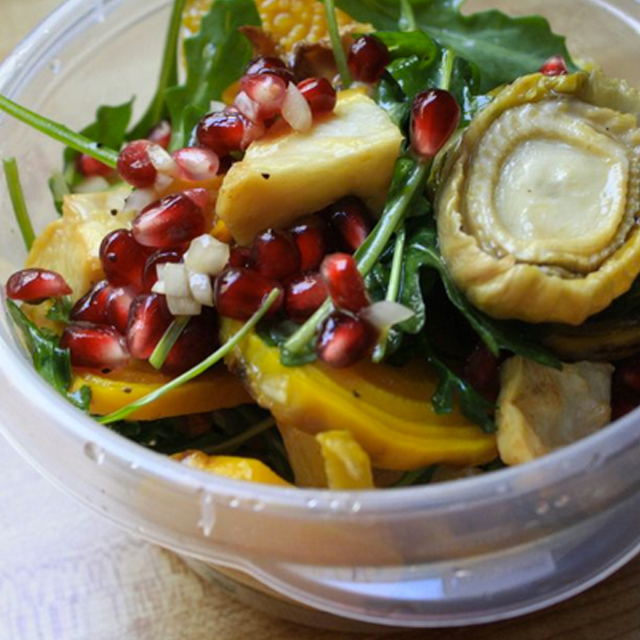 I must admit my appreciation for arugula quadrupled once I heard that the Brits call it rocket. Who doesn't want to eat a rocket salad? Okay, silliness aside, we have a newfound affection for the great sum of the parts making up this salad.
Continue Reading