Notes from the Kitchen
Rene Redzepi should have been grateful. He should have been exulting at his great fortune from all the hard work he and his staff had contributed to making their restaurant the best in the world. But, instead, he began to question what was next. Reaching the "top of the mountain" at the age of 31 can leave a person to wonder, if they've already hit the summit, is the only next move to descend or stay stuck in a formulaic response to whatever components brought the initial success? Instead, in Redzepi's case, he started journaling what made the good days good and the bad ones unpalatable. He detailed to a rapt audience how this practice changed him and his restaurant Noma for the better.
Continue Reading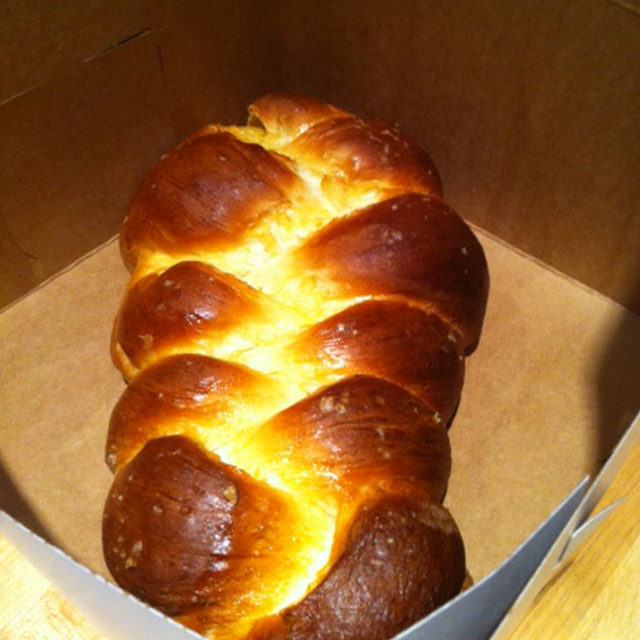 This past weekend my cousin visited us from Texas. We loosely sketched out a weekend of walks, memorable meals with a few rogue rounds of the word game, bananagrams and multiple trips to local book houses to satisfy our bookworm tendencies. On Saturday morning, as we set off for Haight Street on foot, we happened upon a familiar sight. My husband motioned in that direction to my cousin, "It looks like Thomas slept in today. I want you to meet my friend." As we walked up to Thomas, first I caught sight of his bare feet, his toes winking hellos up at me from the cushions on the sidewalk. He lit up as we approached and began telling us about his wild escapade of a night, how he had stayed awake until 5 in the morning and how he had seen some real weirdos. His grin still boasts a few teeth jutting from his gums and on this particular morning jaunt, by walking up the sidewalk, we had walked into his house. After a few minutes and checking to see if he needed anything, we departed, leaving him to wake up in the sun, under the tall eucalyptus trees.
Continue Reading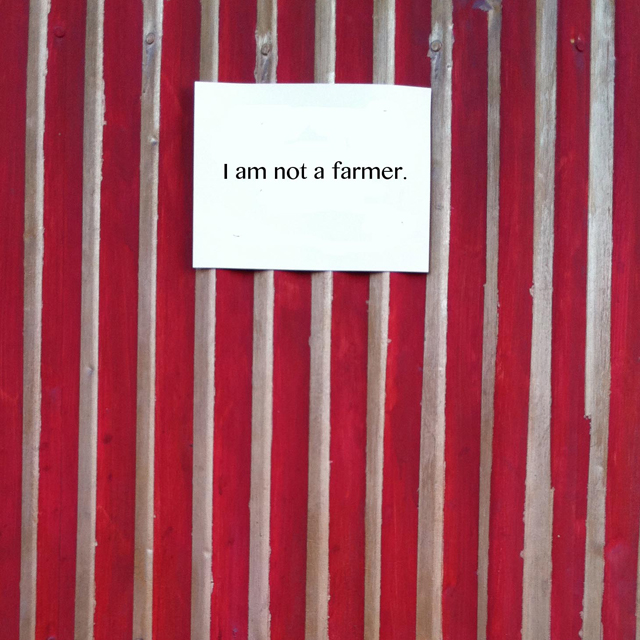 I am not a farmer. My alarm clock is a mobile phone that does not sound when the darkness is still clenched around the corners of ground like ropes holding tent pegs fast. My hands have not milked a goat or threshed wheat. They do not know the certain precision required for pulling a sugar beet from the earth. They don't know what it means to farm soybeans or shuck corn.
Continue Reading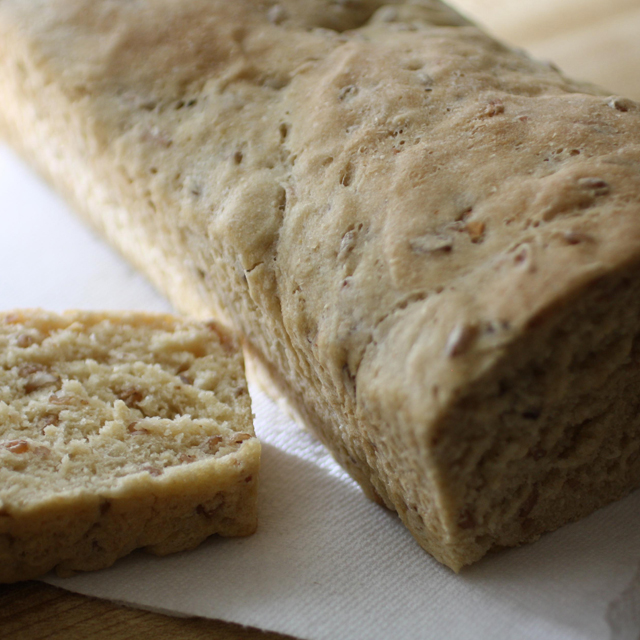 No dogs allowed. A baritone crooned these three words as Snoopy read the sign outside the hospital that cordoned him from making a visit. It's not everyday that a cartoon jingle has the kind of staying power to worm its way into everyday conversation, but this little ditty knew no bounds. When I was younger and wanted to make a point in discussions with my Mom, the words that could punctuate the air ablaze in exclamation points came out in song, No dogs allowed.
Continue Reading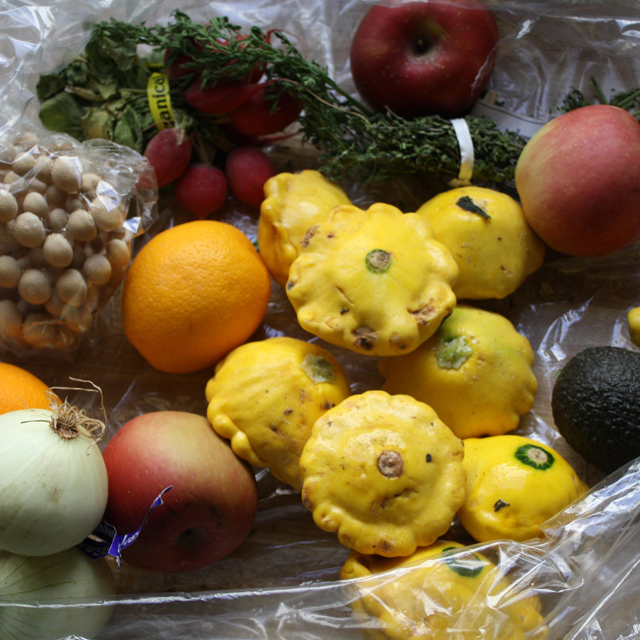 You know the story: the CSA box arrives and you dash to the door to pick up that brown box of sustenance. Unfolding the top flaps of the box, you relish the reveal, pulling back the top flaps and gazing into this week's produce as a magician might plumb his bag of tricks. Sometimes, though, a bumper crop of bok choy peeking out in its sea of leafy greens can cause heart palpitations. What can I do with all of it? I've heard this declaration from a friend regarding kale, although it sounded something like, "we're eating kale. Again." If we could only be so lucky. A CSA box of fresh produce can be a source of menu inspiration or a point of consternation.
Continue Reading
It never ceases to amaze me what happens when walking down the concourse after the plane sets down in my hometown. I devolve into the person I was when I left Texas, much to the chagrin of the person I have become in California. All of the hard-earned years of unlearning and re-learning new habits somehow fall by the wayside as I begin ticking off a long list of restaurants to visit, in trying to reconnect with the hometown of my youth.
Continue Reading
A few weeks ago, a situation presented itself that was too irresistible to pass up. With only 24 hours advance notice, I found out that I would be a plus one at a lunch of a lifetime. This may sound like I'm overselling the opportunity, and perhaps I could point to the catered lunch of smoked salmon with roasted cauliflower, kale salad edging up against quinoa as a reason. I could tell you about the fascinating mini discussion I had with a doctor studying the effects of exercise on stress or the other doctor I learned is studying the effects of sleep on weight loss. Alternatively, I could point to the retired cardiac surgeon now sitting on the city council of Richmond, CA and trying to bring a healthier present and future to the city by trying to enact a soda tax.
Continue Reading
Okay, well maybe all I have for you is a picture of pie, but look at it. Let all that flaky love make you want to lick the screen. It's okay. I won't tell anyone. And this pie is worth it. Which is to say, Saturday, we took our time waking up.
Continue Reading