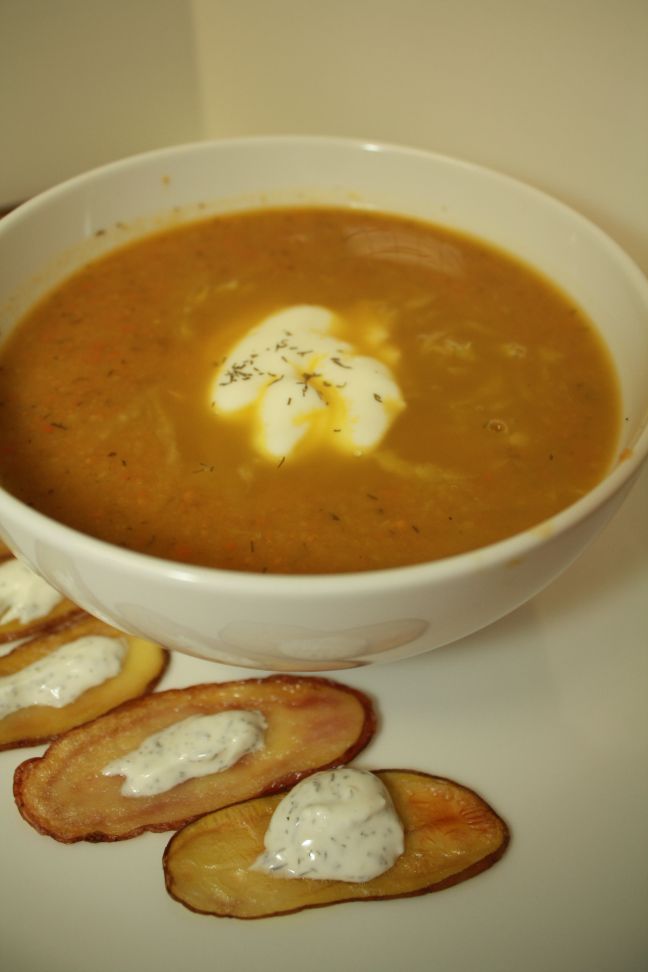 It pays to have people in your life who entertain for a living. My friend Katy sings opera and can do a spot on perfect Scottish accent or Russian. I chalk it up to her time studying for a role in Eugene Onegin several years back. Regardless, her Russian accent inspired the nickname Olga, so Olga she remains to me.
Earlier this year, she performed in the Pirates of Penzance. She landed the role of the Pirate Queen so to speak and had great fun wearing ruffles, velvet and a saber on a regular basis. Nathan and I attended a matinee of her performance with the privilege of sitting alongside her parents watching her nursemaid transform into a pirate much later in the performance. She possesses great spirit on the stage and as the case stands for most mezzo-soprano roles, either takes her turn as a nurse, maid or elderly aunt. When the role calls for humor, she gives the audience a rollicking good time.
Summers in San Francisco can be a bit chilly and this one was no exception. I will remember me clad in turtlenecks and coats for the summer of 2010. After Pirates finished, Nathan, Tyler, Olga and I joined her parents at a bistro for a light early supper. Olga ordered borscht as we ordered the goulash to split with salad. I had never before had the occasion to try that bright purple soup. When the gauntlet comes down about what's for dinner, I can't say, "Russian!" is usually what pops out of my mouth. A spoonful of her soup was full of dill and a hearty flavor. I found myself intrigued and kind of eyeing that bowl of soup from across the table wondering if I might sneak another taste.
I love homemade soup. November is beginning to feel chilly in the city and I felt an urge to tackle the borscht myself, giving it a bit of a different spin. Nathan is a good sport as he puts up with my kitchen experiments and joins me in their execution. Tonight, and really all last week, the desire for a good hearty beet soup put me in an expectant mood. This one does not disappoint; I heartily suggest eating the crostini and soup in the same bites.
[print_this]
GOLDEN BORSCHT WITH POTATO CROSTINI
adapted from the Culinary Institute of America's "Gourmet Meals in Minutes"
SOUP INGREDIENTS
2 quarts chicken or vegetable broth
1 tablespoon canola oil
2 onions, diced
2 garlic cloves, minced
1 teaspoon dried thyme
2 celery stalks, trimmed, thinly sliced
2 sweet potatoes, peeled, thinly sliced
1 carrot, peeled, thinly sliced
1 leek, white and light green parts, thinly sliced
1/2 head savoy cabbage, shredded
1 bay leaf
1 teaspoon salt, or to taste
1/2 teaspoon freshly ground black pepper, or to taste
3 golden beets, peeled, grated
1/4 cup dill, minced
2-3 tablespoons red wine vinegar, or as needed
CROSTINI INGREDIENTS
2 medium red fingerling potatoes, sliced thinly
1 T olive oil
2 T of sour cream
2 T of plain yogurt
2 T dill, minced
1 tsp. garlic powder
1 tsp. onion powder
Cracked black pepper & kosher salt to taste
SOUP PREPARATION
Preheat the oven to 350. Bring the broth to a simmer while you peel and prepare the vegetables. Heat a large soup pot over medium heat with the oil. Add the onions and garlic. Cook, stirring frequently, until the onions are tender and golden, about 5 minutes. Stir in the thyme.
Add the celery, sweet potatoes, carrot, leek, and cabbage. Cover and cook over low heat, stirring occasionally, until the vegetables are slightly tender, about 8 minutes.
Add the broth and the bay leaf. Season to taste with salt and pepper. Bring the soup to a simmer and cook, partially covered, for 10 minutes before grating the beets directly into the soup. Separate the third beet and grate into a separate small pot of boiling water where you will blanch the shredded beet and keep it separate. Simmer the soup, partially covered, until the soup is flavorful and the vegetables are completely tender, about 15 minutes. Stir in the dill. Add the red wine vinegar, salt, and pepper to taste. With your immersion blender, pulse the soup to the desired consistency. We kept ours a bit chunky. Drain the separated shredded beet and garnish in each bowl for a bit more crunch. Garnish the soup with the potato crostini and serve. We found the perfect bite included a bit of the potato, the yogurt dill dollop on top and soup.
CROSTINI PREPARATION
Place the thinly sliced potatoes on a cookie sheet. Brush the tops of the potatoes with the olive oil. Sprinkle some kosher salt on top of them. Stick them in the oven to cook for 5 minutes or until golden brown. Afterwards, pull the cookie sheet out and flip the potato crostini. Bake for another 5 minutes or until golden brown. While the crostini are baking, in a small bowl, mix together the sour cream, plain yogurt, dill, garlic powder, onion powder and a pinch of salt. Place them on a paper towel lined plate to catch any excess oil. Place a small dollop of the yogurt dill sauce in the middle of each of the crostini and serve with the soup. You can serve the crostini on the side of the bowl or in the middle of the soup for a more dramatic presentation.
[/print_this]