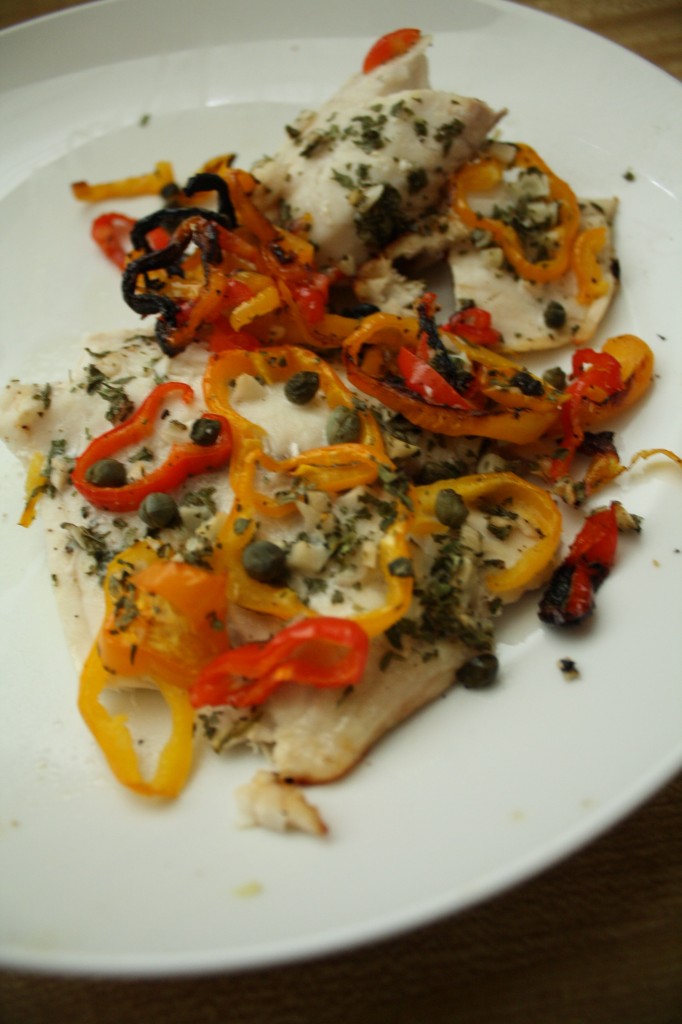 [print_this]
Sweet Pepper Tilapia
This would be great served with brown rice or another whole grain. It's light and cool for these hot summer days. I served it with zucchini ribbons, but that's a recipe for another day.
YIELD: 2 servings
2 tilapia filets
4 sweet peppers, thinly sliced
1/2 small sweet onion, sliced
1 tablespoon capers
1 tablespoon olive oil
1/2 teaspoon dried oregano
1/4 teaspoon dried basil
Kosher salt
1. Preheat oven to 350 degrees.
2. Meanwhile slice your peppers and onion.
3. Lightly grease pan with olive oil. Place fish in pan. (We used frozen tilapia so no need to defrost).
4. Drizzle with 1 tablespoon olive oil and then sprinkle the sliced onion, peppers and capers over the fish. Dust with the spices and pinch of kosher salt.
5. Cook for 25 minutes. You can serve with a wedge of lemon to squeeze over the fish. Lemon seems to always be a great complement to fish.
[/print_this]