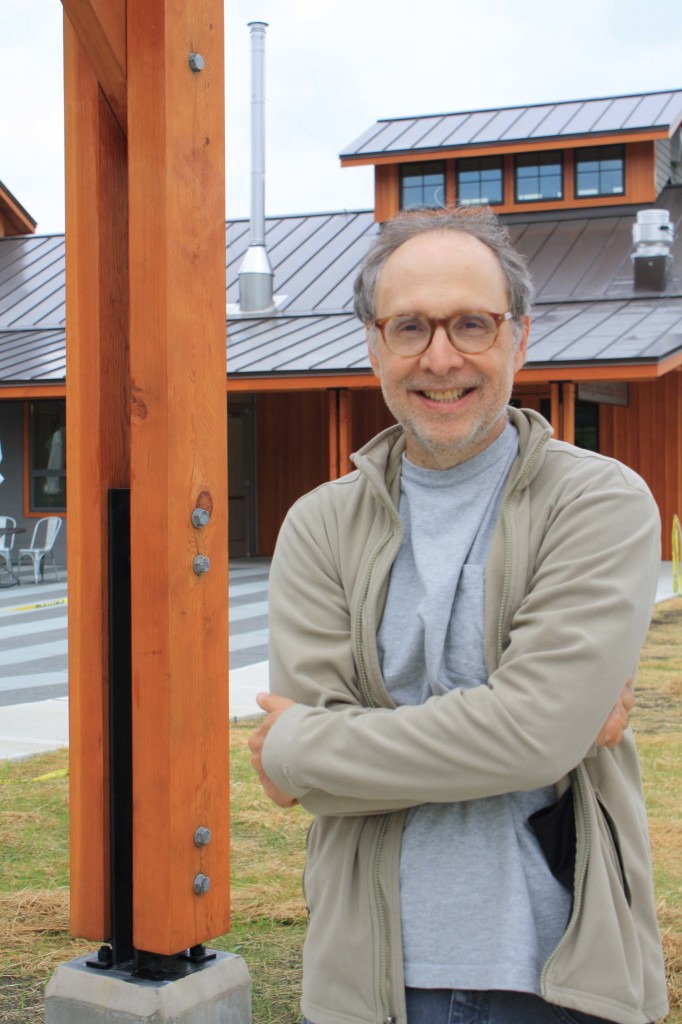 Jeff Friedman and I don't argue often, but when it comes to bread, we've almost come to blows. Okay, maybe that's overstating things but he has tried convincing me that New England's bread economy rivals San Francisco's. Part of his argument included a visit to King Arthur Flour last time I ventured to New England. Whenever he finally makes it out to San Francisco, I plan on taking him to Bar Tartine for a loaf or even a few slices of Chad Robertson's legendary Oat Porridge. I'm not convinced the Porridge bread would make the cross-country voyage or that it would make it off of my cutting board where I stealthily sneak pieces to toast with alarming frequency. It's that good.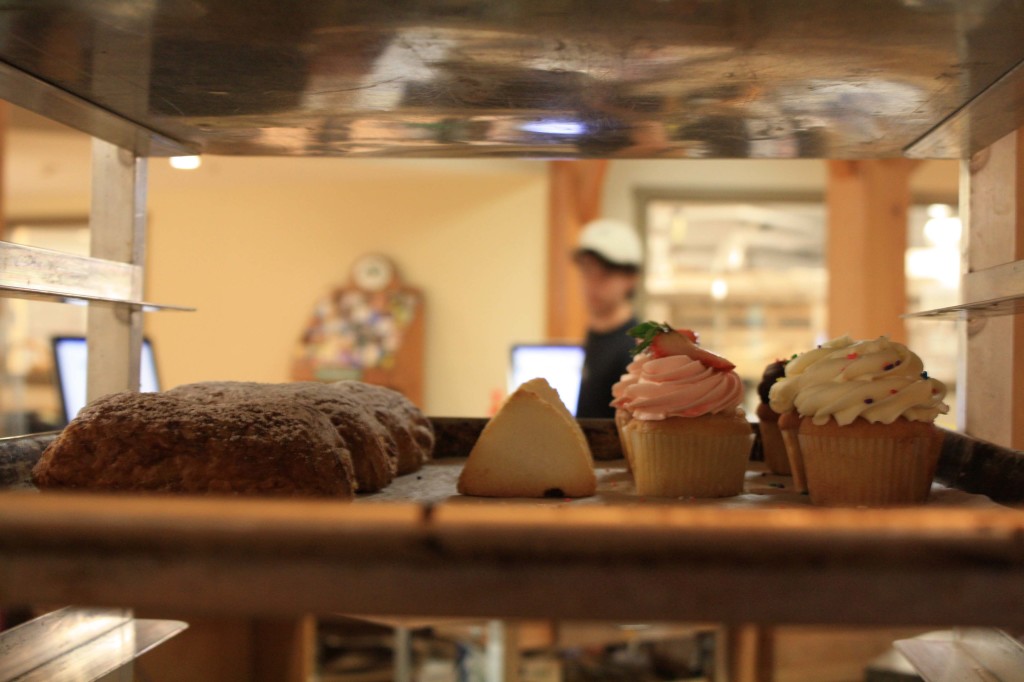 On our outing to King Arthur, we surveyed the pastry case with glee. And, while we peered in like hungry wolves, we didn't buy anything. This is saying a lot. One thing we share in common is a voracious sweet tooth that's not easily satisfied. So, it should come as no surprise that one of my purchases in their retail store included a bag of Black Cocoa.
I was immediately intrigued by the name and claims on the bag. This may not be the right point of context but imagine tearing the side of the packaging from a newly opened bag of oreo's. Breathe in the smell and peel off the upper cookie, scraping the white contents with your teeth. Then plunge the scraped cookie into your mouth and chew. This is surprisingly what Black Cocoa smells and tastes like- the oreo cookies of my childhood. This is also to say I haven't found the right application yet to share a recipe here. It has a tendency of exacerbating the adage "a little bit going a long way" and like a red feather boa can be a bit garish when worn out of context.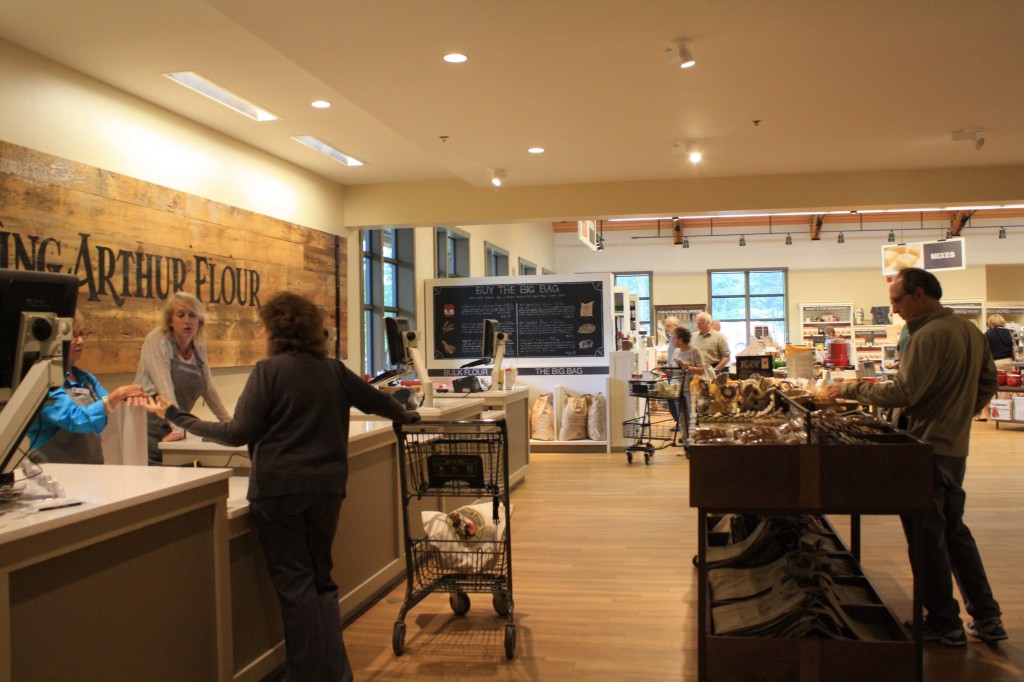 As we meandered around the retail store, I found myself transfixed by the walls and shelves filled with any kind of flour combination you can imagine. These bags and boxes taunted me with promises of pancakes! Biscuits! Pizza! I had to continually remind my enthusiasm about the controlled parameters of my red suitcase. We marveled at the demo kitchen set up in the middle of the store and noshed on a sample of warm blueberry muffin, recently pulled from the oven. As we wound our way over to the oils and spices section, I picked up a jar of Vietnamese Cinnamon, knowing the price was too good to not find a blouse I'd packed to wrap around it as an invitational into the luggage. Jeff picked one up as well and we moseyed over to the oils, as I exulted on the merits of making space in a spice rack / flavor pantry for toasted walnut oil. It's a bit of a splurge, but completely worth it's weight in drizzle.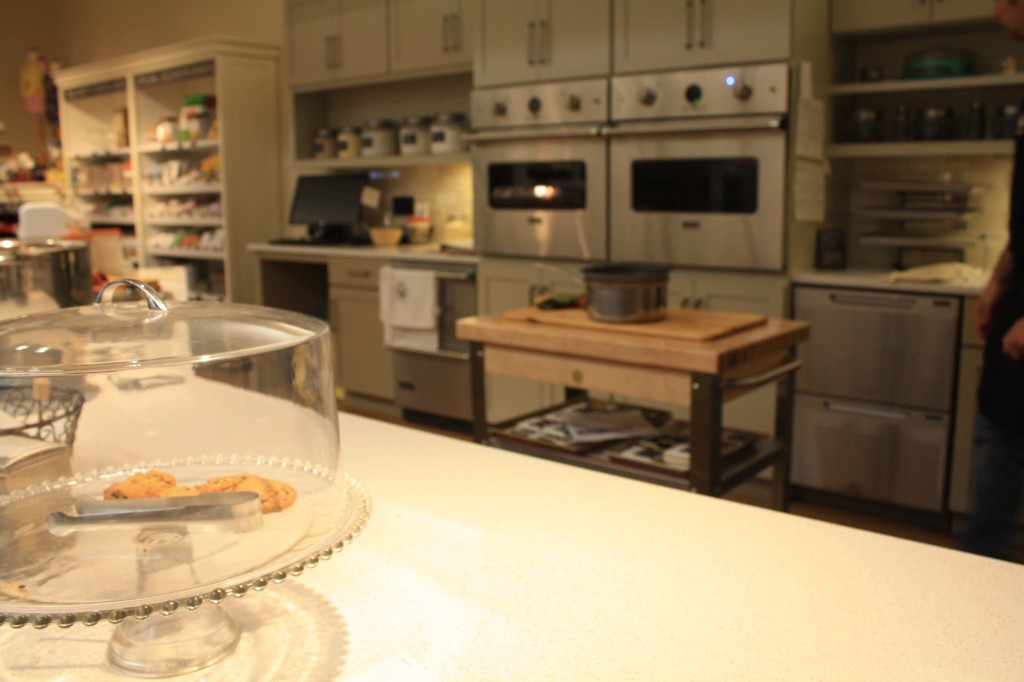 Jeff left with a jar of Vietnamese Cinnamon and a vessel of Toasted Walnut Oil. In spite of my attempts to curb my zeal, I made off with a bag of Ancient Grain flour blend, cheese powder, black cocoa and Vietnamese cinnamon. In the larger scheme of things, my restraint would be rewarded. Food and poetry flit in and out of our conversation just like talking about bread bakers or a Galway Kinnell poem. In the end, who really knows which coast bakes the best bread? I'm inclined to think the best loaf is the one you break and share, even if that "bread" is time spent trolling a flour store discussing recipe ideas or snippets of literature with a kindred spirit.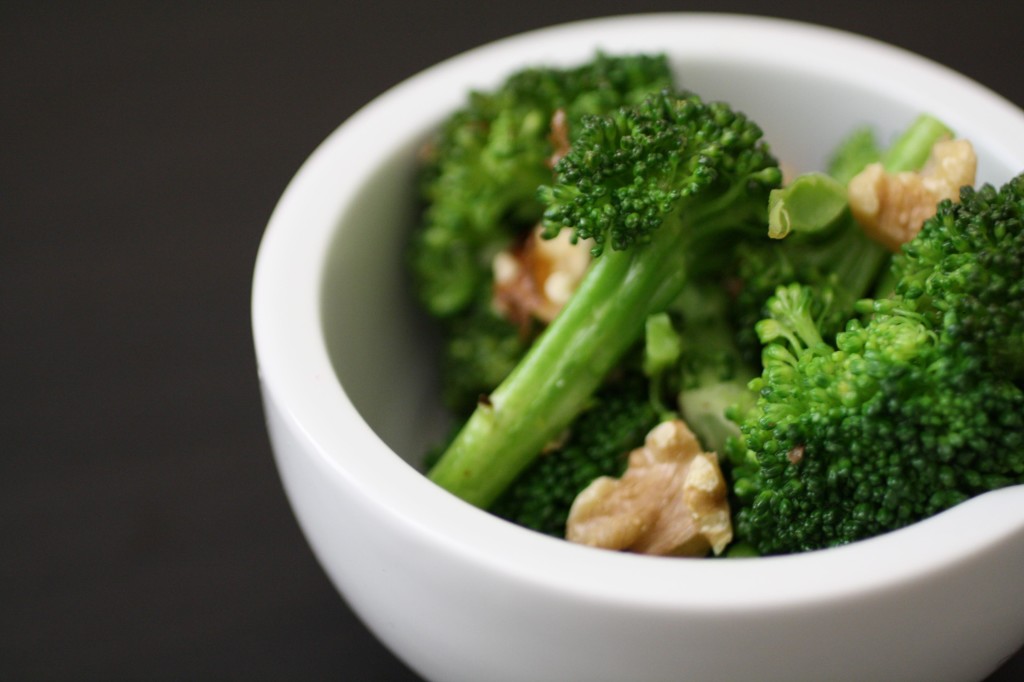 [print_this]
JEFF FRIEDMAN'S PAN-SAUTEED BROCCOLI WITH WALNUTS 
JEFF'S NOTES: "Originally I made this dish several years ago when poet Ross Gay came to visit. I had purchased some sweet basil oil and wanted to use it on the broccoli… Ross likes all his food hot so we decided to sauté garlic with lots of crushed red pepper and then toss the broccoli with sweet basil oil.  The recipe was good, but not anything I wanted to make on a regular basis. I normally roast broccoli because it's so easy and delicious. Anyway, Annelies came for a visit, and we went shopping at the King Arthur Store in Norwich, Vermont. She recommended that I purchase toasted walnut oil and Vietnamese cinnamon, both of which I now use regularly. (The cinnamon is definitely amazing.)  Substituting toasted walnut oil for sweet basil oil and adding sliced almonds transformed the dish. This is simple to make."
INGREDIENTS
3 large heads of broccoli cut into 2-inch branches
3-4 med-large cloves of garlic
3 tbs of olive oil
1 ½-2 tbs walnut oil
walnut slices (toast in pan)
crushed red pepper
salt and pepper
INSTRUCTIONS
1.Steam broccoli until it is tender.
2.While the broccoli is steaming, saute garlic in olive oil adding crushed red pepper.
3.When broccoli is ready, put it in a large bowl. Add salt, pepper and pinches of crushed red pepper.
4.Toss with sauteed garlic and crushed red pepper.
5.Toss again with walnut oil.
6. Add sliced walnuts and serve.
MY NOTE: I often eat this as is, but sometimes I add parmesan cheese at the end, also very good.. There should be enough left over to heat up in a skillet for a day or two. I think this could also work well pureed into soup.
[/print_this]