Cookery Bookshelf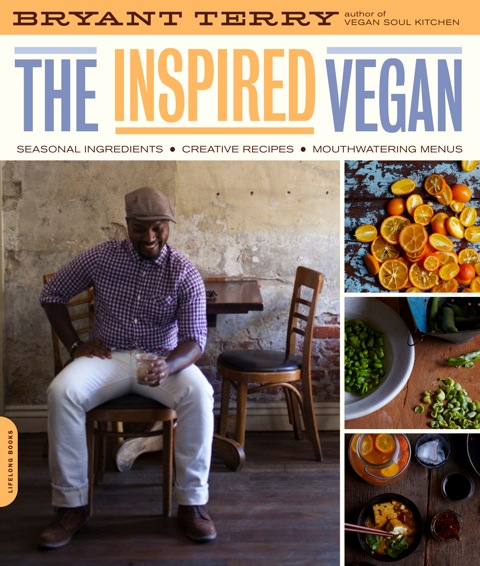 If you think of what inspires you, perhaps a person comes to mind.  Maybe, you envision a painting, the lyrics of a poem or a dynamic speech that stir you to action.
Continue Reading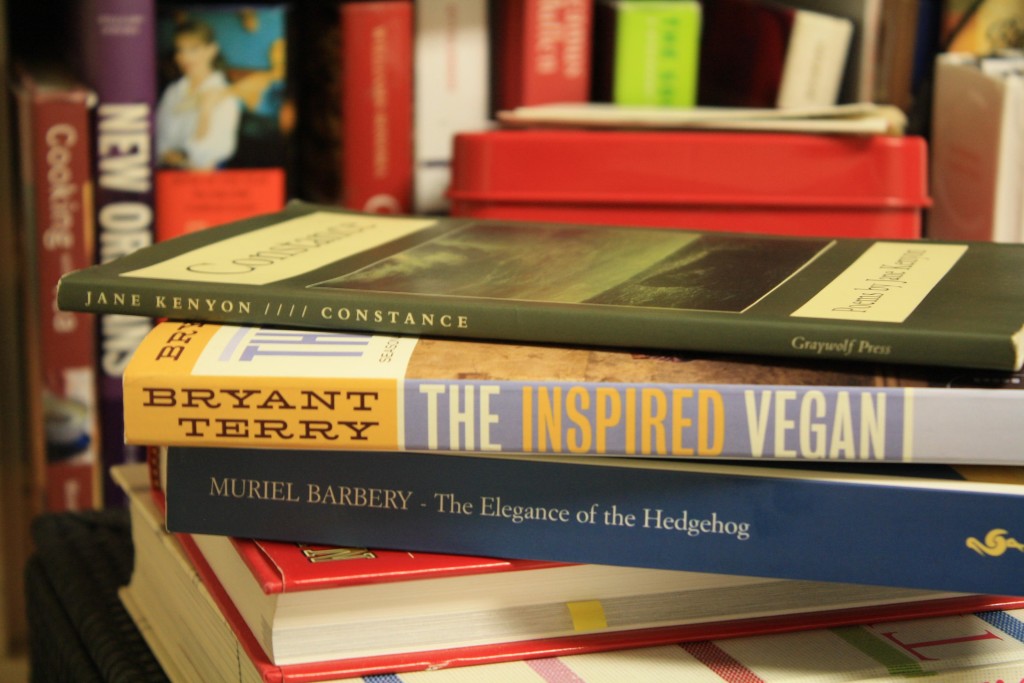 Very soon, you will see a few changes afoot in these parts. I trust you will find them worthwhile and winsome almost as much as I am chomping at the bit to see them in their full technicolor glory. In the meantime, I thought it might behoove me to tell you what's coming up and what's keeping my eyes occupied in my veritable reading corner. Think of it as a travel agent handing over a proposed itinerary to places you have yet to visit. And the best part is we get to visit together.
Continue Reading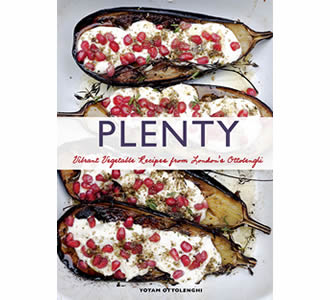 Yotam Ottolenghi is not scared of butter. In fact, his appreciation for the combination and results of a ratio of fat to vegetables really is something worth extolling in this book of 128 recipes. He gives you plenty of ideas from which to become a voraciously eager eater of vegetables. But this is no vegetarian cookbook for the solely health-conscious. He describes his first reaction to farro in his headnotes for Farro and Roasted Pepper Salad (p. 234) as tasting "a bit too 'healthy' for my liking." That admission makes me more endeared to Ottolenghi as he proceeds to describe his later attempts at farro and pointing out its flavor profile as what changed his mind.
Continue Reading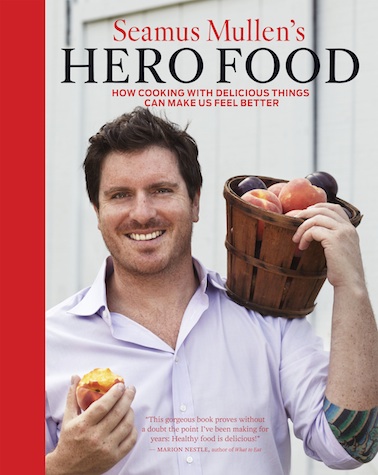 You might think Seamus Mullen's new Hero Food cookbook is a health-centric cookbook from the press it's been receiving. It's true, he writes a whole chapter on his hero food, parsley and waxes poetic about the benefits he finds from his daily drink of Parsley Juice (p. 155), but don't be deceived. "Hero Food" may talk about foods that make Mullen feel better but he approaches it from the culinary perspective of the New York chef star that he is. This is notably evident in his technique tips dispersed throughout like the photo instructions of Cutting Up a Duck (p.120).
Continue Reading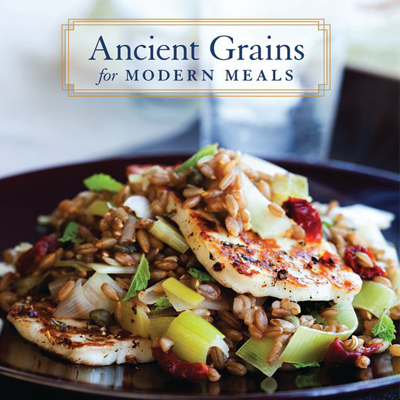 "Cooking made me appreciate food. It made me slow down and enjoy. Today we call this 'mindful eating.' I believe this happens naturally- when you cook (Speck, p. 5)."
Continue Reading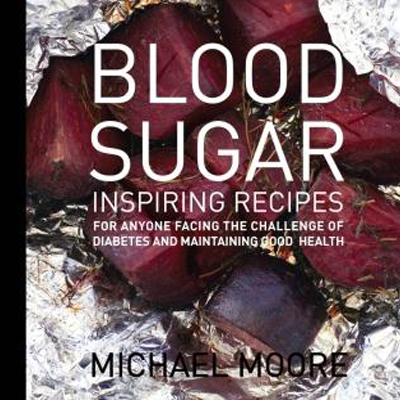 Chef Michael Moore invited a room of food bloggers to join him for a morning run.
Continue Reading