carrots

I'm psyching myself into making this year the best! year! ever! And, yet. In the first week of the New Year, a dear friend of mine called late enough one evening that her name flashing on my phone was foreboding. We've been swapping texts, doctor diagnoses, and the emojis that speak into the places we don't want to go for several days. It's day six of the New Year. (Update: good news! She's in the clear.)
Continue Reading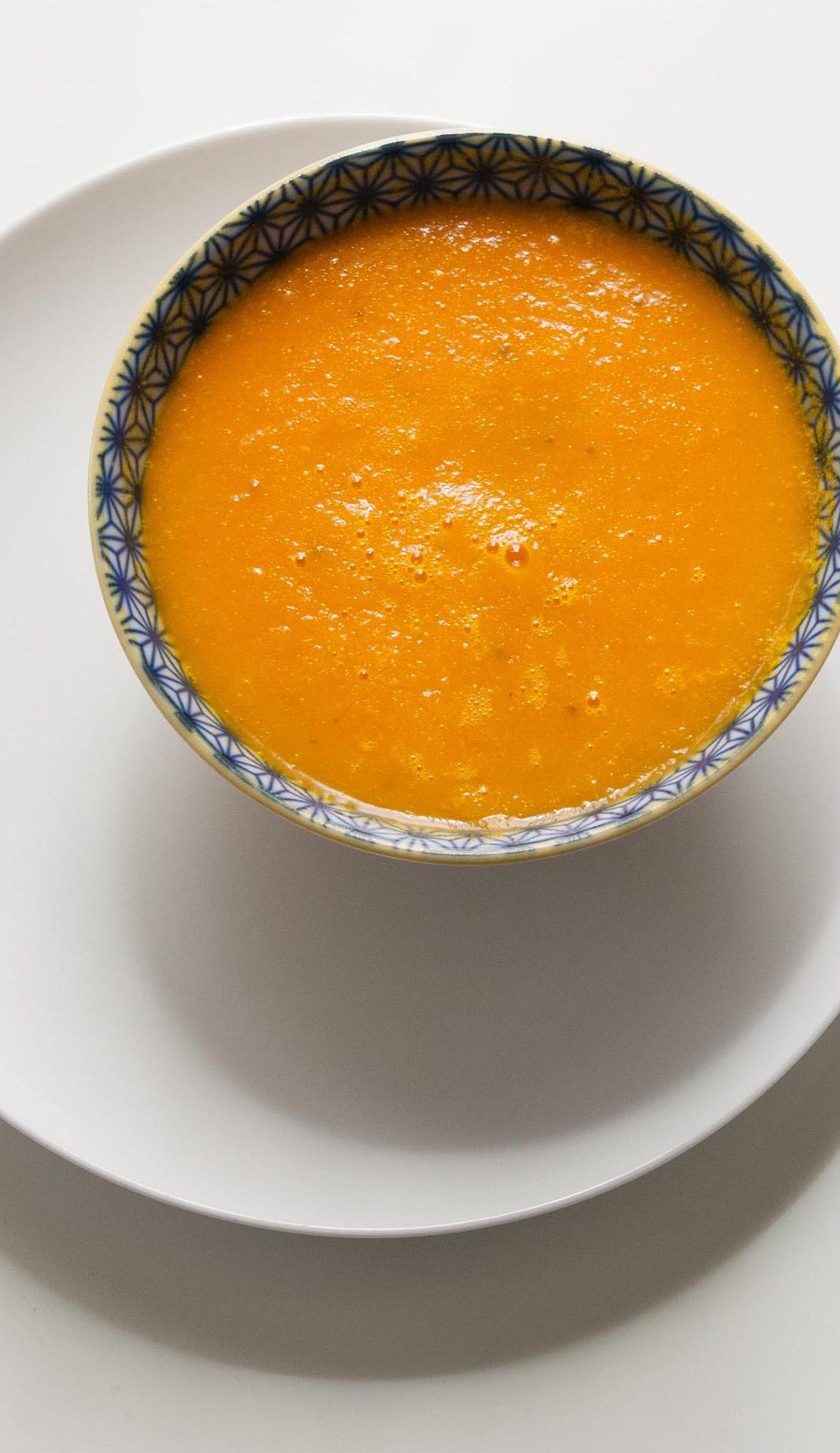 From the open window, a breeze tickles the tall trees outside in such a way that lets me know rain will soon fall. This morning I lolled in bed for an hour longer than usual. Do you find lazy mornings one of the most luxurious and decadent ways for the day to unfold? The ultimate morning for me would involve a book of poetry, heavy covers, and no clock. I meandered down to the farmer's market, stumbled upon ingredients still in season that made me giddy. Early Girl Tomatoes! Concord Grapes! Lemon Verbena! Albion Strawberries! Last Monday, I flew back from Texas and sat next to an 85 year old woman from Arkansas who helped me think differently about the seasons of life. A big birthday looms in the not-so-distant future for me and I've begun to understand the reticence some people have for announcing their age. People ask me if we have children. They ask me if we plan to have children. To answer that question is to try to explain what has kept you from answering it the other way. The adage that time flies sometimes applies, other times, it stealthily slips through our fingers. I thought I had more time. I still do.
Continue Reading

Is it possible that we have recreated the Tower of Babel by emoji? With the right string of icons, anyone can now communicate by smiley face or thumbs up. And, new smart phones feature them as one might find an alphabet or keyboard of letters. It's easier than ever before to connect and communicate. Or, is it? Deep down, I wonder.
Continue Reading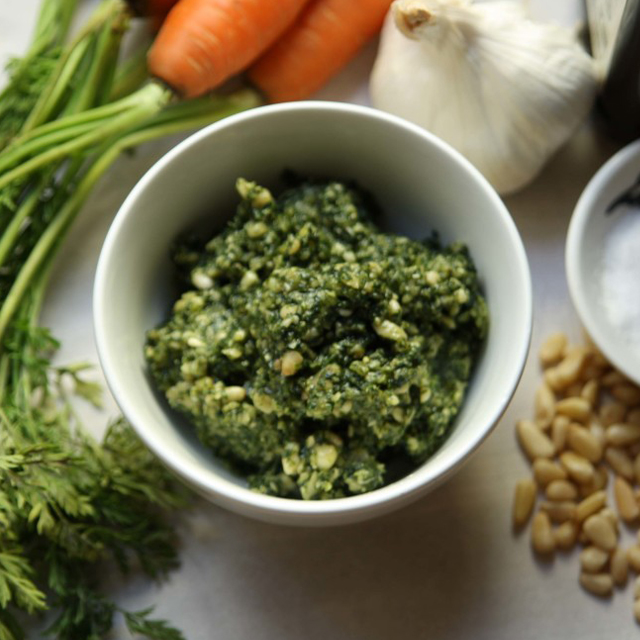 Carrot Top Pesto

YIELD: 1 cup
Continue Reading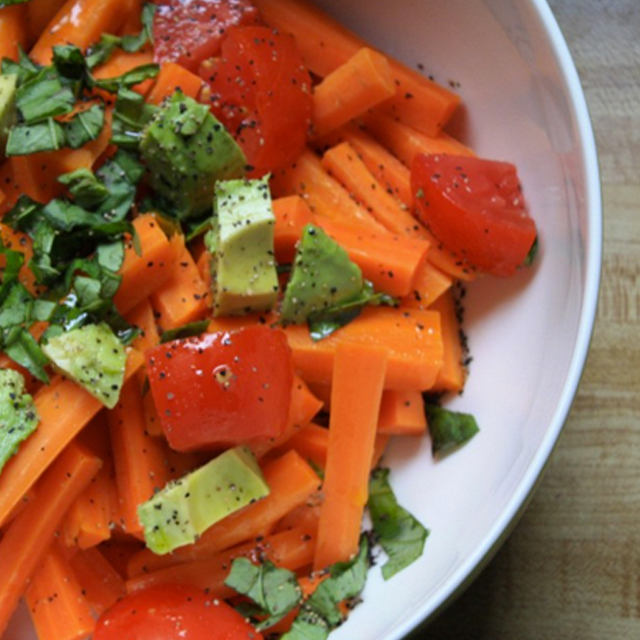 This past weekend my cousin Erika flew up to the city by the Bay for a visit with her son, who we will call the Wedding Cake Bandit. We call him that because a very clever wedding photographer caught a somewhat clever ring-bearer right before he deposited his index finger in our wedding cake on our big day. This remains one of my favorite wedding memories and can only endear me more to this little one so full of mischief and spirit like someone else I know. Ahem.
Continue Reading

It's not often that I find myself hankering for soup at an Italian restaurant, but a no-name hole in the wall in North Beach gets me hankering for their Minestrone. What I like about it is that it's lemony and bright and the secret to their sauce- fennel! It holds up against the tomato base of the soup adding its lemony brightness. Nathan likes to grate parmesan into his soup and I'm keen on it just like it is. Soup is comfort in a bowl and Minestrone is a great way to get your vegetables. You might think it's anathema to not add cannelini beans to Minestrone, but this cook is not partial to them in this soup.
Continue Reading